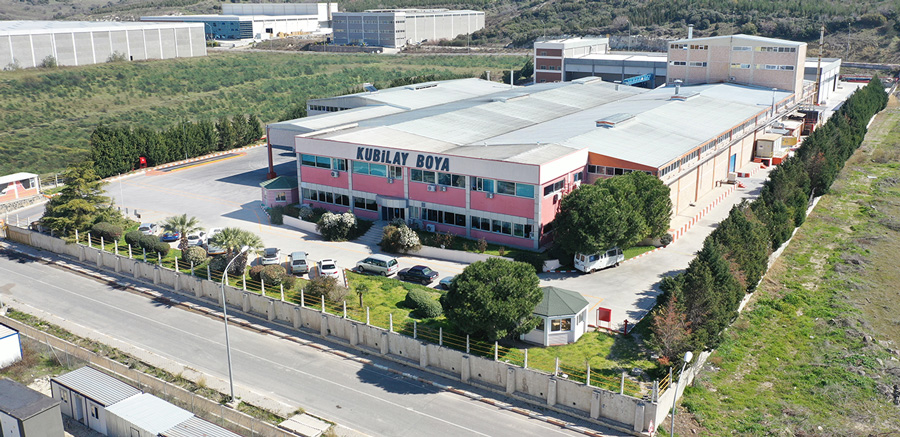 The foundations of our company were laid in 1984, when our current Chairman of the Board, Hasan BİLGİÇ started selling wood coatings in a small retail store in Ankara, Siteler with strong encouragement from his father, Mehmet BİLGİÇ. As a customer-oriented coatings retail store with high quality service, Kubilay Boya has achieved continuous growth and became a rising power in the wood coatings market in Ankara in the 1990s.
Kubilay Boya has demonstrated examples of successful crisis management in local and global economic crises happened since 1994. Although crises are difficult times in which many of our competitors chose to discontinue their sales, we stood by our business partners nonstop, no matter how uncertain the future is. Those who say what we can do in this uncertain environment, if they know how to see, there is definitely a light at the end of a tunnel. It is crucial to react quickly to developments and changes, and the KUBİLAY BOYA FAMILY has always come out of all these crises stronger by doing so.
In 2001, Kubilay Boya partnered with a coating manufacturer and started production in İzmir. In 5 years of successful partnership, together they became one of the major manufacturers in Turkish wood coatings market.
Thereafter, a decision to build a new facility was made due to insufficient capacity, however, this decision ended the partnership between the two companies. Therefore, in October 2005, Kubilay Boya started production in its own facility in Aliağa Organized Industrial Zone and KUBİLAY branded products entered into the market.
Kubilay Boya Family is now the leader in Turkish wood coatings market with its own stores located in major furniture production cities including Ankara, İnegöl, Antalya, Samsun, Kayseri and İstanbul. Kubilay Boya, continuously puts effort into providing highest quality products to its business partners with the advantage of carrying out both production and sales activities.
Thanks to our own sales centers and a widespread dealer network, our products are now the trendsetters, they are followed and even imitated in the market.
Our company, which aims to reach the quality and service standards of Western countries as a necessity of dynamically changing economic conditions of global economy, has taken important steps towards becoming a world-class company by co-operating with multi-national companies.
We'd like to share following information about current furniture industry in Turkey and future outlook of furniture industry in the world:
According to Istanbul Chemicals and Chemical Products Exporters' Association (IKMIB), in 2019, Turkey has 36,000 medium and large furniture manufacturers, 10,500 of these are exporters. Furniture production in Turkey is approximately 12 billion USD market and about 30% of the production, which corresponds to 3.5 billion USD, is exported. It is predicted that Turkey's exports will reach 10 billion USD in the next 5 years. Therefore, furniture production in Turkey will grow quickly with an export-oriented mentality. In addition to this, the importance of wood is now better understood during COVID-19 pandemic. Turkish furniture is currently has the best quality and price match in the world. Western countries setting ome trade barriers on China increases the importance of Turkish furniture even more.
As Kubilay Boya, responding to the needs of furniture manufacturers who are trying to innovate in ever changing world is our top priority.
We are extremely sensitive to the environment and human health and this has always been our priority in our R&D studies. In addition to our existing ISO and TSE certificates, in 2010 we obtained ISO 14001 Environmental Management System Certificate, which proves our commitment to the environment, health and safety.
In conclusion, as a coatings and chemicals company, we will continue to create solutions to all demands of our valued business partners, believing that we will achieve more with the energy of our youth and the experience of our staff.